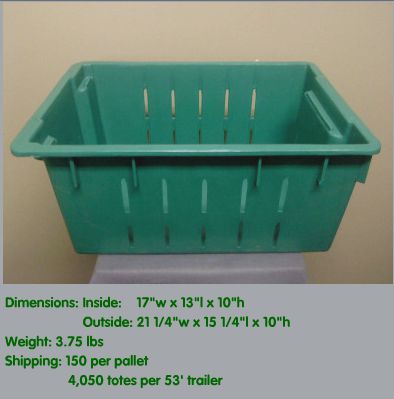 Products Specifications:
Constructed of High Density Polyethylene
Stackable and Nestable
Excellent U.V. Protection
Food Grade
Custom Color
Other Items of Interest:
Seconds* of this product are also available at a discounted price, please call for quote.
* Seconds classification is due to color changes or hotstamp misprint. These are brand new.